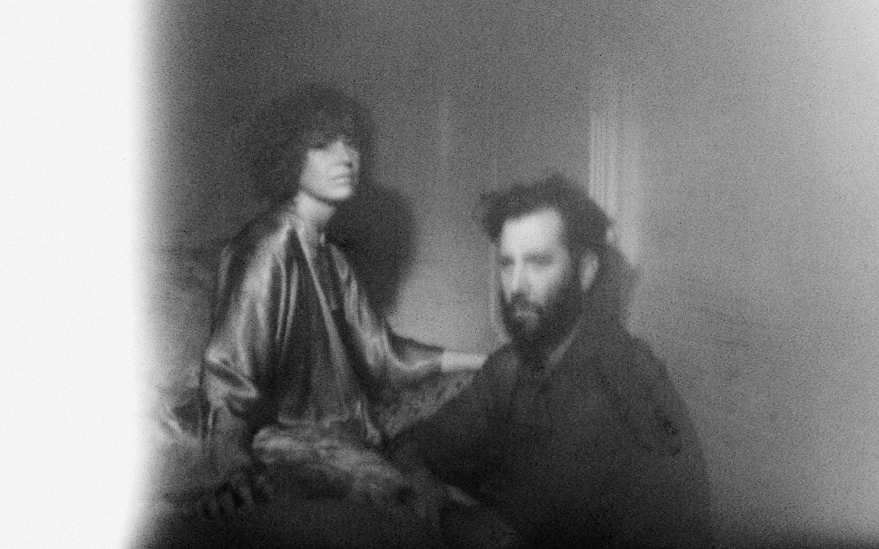 WOMAN IN CAR. The Soundtrack. is out now via our own label "For The Living And The Dead". Listen or buy it HERE.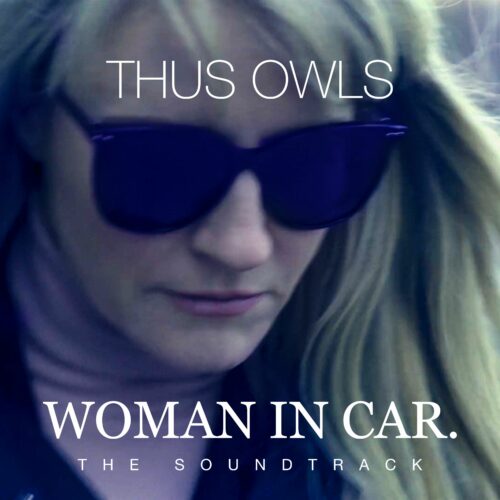 WOMAN IN CAR. Is the original soundtrack composed, performed and produced by Thus Owls (Erika Angell and Simon Angell) for the Canadian feature film of the same name, written, directed and produced by Vanya Rose.
The soundtrack contains eleven tracks. Layered voices, cello and violin are mixed with electronic sounds in the stark and aerial music that reflects the strained and complex relationships in the film. Erika Angell and Simon Angell's explicit musical language is especially evident and flourishing in the final track "Lovers Are Falling" that also features one of the main actors, Aidan Ritchie, in a duet together with Erika Angell.
WOMAN IN CAR. set in various Montreal neighbourhoods and in the Eastern Townships, follows Anne, a wealthy woman, played by Murdoch Mysteries' Hélène Joy, in the final weeks before her second marriage. In a story about a woman who struggles to keep her secrets hidden in a society that is full of expectations and compromise, the film explores issues of class, family, desire and deception. Inspired by an Edith Wharton novel, this is Ms Rose's feature film debut. It is produced by Ms Rose's production company time's thievish progress to eternity FILMS.
the new song "Ellis Island" is NOWout along with a new video. Listen or buy IT HERE!

Ellis Island is a deep and velvety song, living in the final hours of a day. Around a sparse but textured drum beat stretches an ocean of airy trumpets, bended guitar tones and deliciously frail vocals.
"This song was written in another time, when living as separate islands was not such a literal and current phenomena in each and everyone's life. It was written from a romantic perspective, where distance can be painfully beautiful and separation necessary in order to experience the wonders of longing and yearning. Like food for love. It is also about the struggles that we face together. Those that bring out our worst parts and weaknesses that make us grow. Today we long for all of you. Friends and family, close and far, and you who listen. We miss you all the time and always. Ellis Island is a song that has to stand on its own, it does not belong to any album. It is our way to connect with you when we can't in any other way."
Ellis Island features Simon Millerd on trumpet and is released together with a new video by Erika Angell on the bands own label, For The Living And The Dead. The cover photo, hand painted on 16 mm film, is made by renowned filmmaker Karl Lemieux. Thus Owls is Erika Angell (vocals, keys), Simon Angell (guitar) and Samuel Joly (drums).
"THE MOUNTAIN THAT WE LIVE UPON"
"Erika's voice sits alongside the greatest indie female artists, those who are not afraid of anything, PJ Harvey, Kate Bush, Patti Smith" - Devoir
"..a profound complete work, one as towering and majestic as the title suggests. It should go down as a seminal modern art rock album.." - Exclaim!
It is rare that I scream genius, but this concert for me was a huge ★★★★★. - Canal Auditif
"The richness of the arrangements, the impact of the guitars and the vocal power make Thus Owls a true treasure." - La Presse

Montreal's dark pearl

Thus Owls

, aka Swedish-Canadian couple

Erika

and

Simon Angell

, have since their debut in 2009 become an original and independent voice on the alternative music scene. Simon's harshly charismatic guitar sound blends with the urgency of Erika's vocals to create a sound that bends and stretches their unusual compositions into ever newer and surprising shapes. It is in the constantly shifting scenery that

Thus Owls

find their sound. Their soulful adventurousness and musical fluency

borrows from every corner of popular music, while pushing boundaries beyond any hackneyed genre classification.
Thus Owls released their fourth full-length album The Mountain That We Live Upon on September 28th, 2018. Nine tracks, composed for four guitars, drums and voice, that questions creation from an artistic as well as a biological point of view. What does motherhood, parenthood and artistry mean and what happens in the wake of our choices? From a jazz oriented, avant-garde rock with chanted poetry, one version and one reality takes shape. The unmistakable sound of Erika and Simon Angell carries and brings forward this larger version of Thus Owls into a dynamic, open and free sound where love stands undoubted.
For their fourth full-length album Thus Owls has collaborated with a seven piece large band. The core trio of Erika, Simon and drummer Samuel Joly (Marie-Pierre Arthur, Fred Fortin), is surrounded by three additional guitar players; Laurel Sprengelmeyer (Little Scream), Nicolas Basque (Plants and Animals), Michael Feuerstack (The Luyas) and bass player Marc-André Landry (Matt Holubowski). The record also features, Jason Sharp on bass saxophone and Emil Strandberg from Sweden on trumpet. The full band was recorded live off the floor, at Hotel2Tango in Montreal, to capture the passion that exists in their powerful and dynamic live performances. The new album will be the first release on Erika and Simon's new independent label and artistic home; For The Living And The Dead.